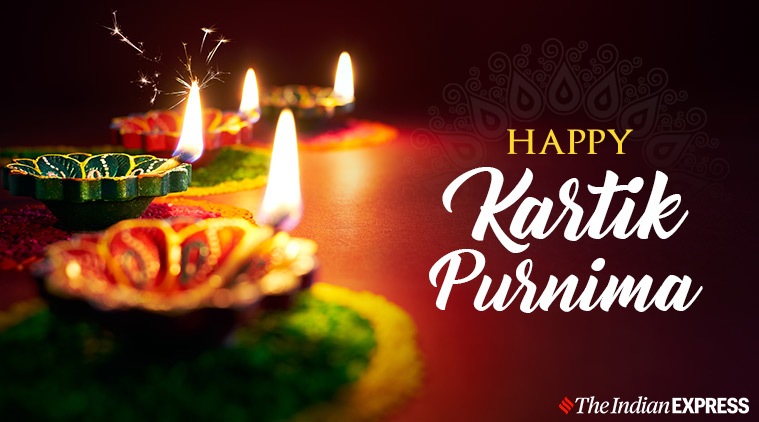 Kartik Purnima 2019 Date, Puja Timings: Kartik Purnima is a holy festival for the Hindu and the Jain community. Known by different names like Tripuri Purnima and Tripurari Purnima, the day is widely observed in different parts of India. This year the festival falls on November 12. Celebrated on the fifteenth lunar day in the month of Kartik, Kartik Purnima has a long and rich history as it is commonly believed that the day borrows its name from Tripurari, an enemy of the ogre Tripurasura. Tripurari is another form of God Shiva and the story goes that on Kartik Purnima, Shiva had killed Tripurasura.
Tripurasuraha, which is a collective name given to three demons Vidyunmali, Tarakaksha and Viryavana had the entire world in their control after vanquishing the gods and creating Tripura, three cities in space. On this particular day, Lord Shiva had killed the demons with a single arrow. This deed had impressed the gods so much that it was declared as a festival of illumination, and hence it is also known as Dev-Deepavali or Diwali for the gods.
Kartik Purnima has other references as well. It is the day of Matsya, or the fish-incarnation of Lord Vishnu and is also the birth date of Vrinda, the personification of Tulsi. Son of Shiva and god of war Kartikeya was also born on this day. The devotees of Radha and Krishna believe that on Kartik Purnima, the gods had danced rasa.
Donating lamps is believed to be very rewarding on Kartik Purnima. Reciting Vedic mantras and bhajans is also considered very auspicious on this day.
The day of Kartik Purnima also marks the celebrations of Tulsi Vivaah. On this day, the marriage ceremony of Lord Vishnu with Devi Vrinda (Tulsi plant) is commemorated with great pomp and show.
The festival is closely linked with Prabodhini Ekadashi. Several fairs that begin on Prabodhini Ekadashi conclude on this day. Many devotees of Vishnu observe 'kartik snana', a holy dip in the Ganges which is usually deemed as the most auspicious. In several temples, offerings are made to the deities. This act is known as Annakuta and abstinence of different activities like shaving, cutting of trees.
Jains, on this day visit Palitana a Jain pilgrimage centre. There are also those who go to the foothills of Shatrunjay hills of Palitana taluka and this journey is considered auspicious.
Sunrise November 12, 2019: 06:42 am.
Sunset November 12, 2019: 05:39 pm.
Purnima Tithi Begins November 11, 2019: 06:01 pm.
Purnima Tithi Ends November 12, 2019: 07:04 pm.