Updated: August 10, 2018 6:29:07 pm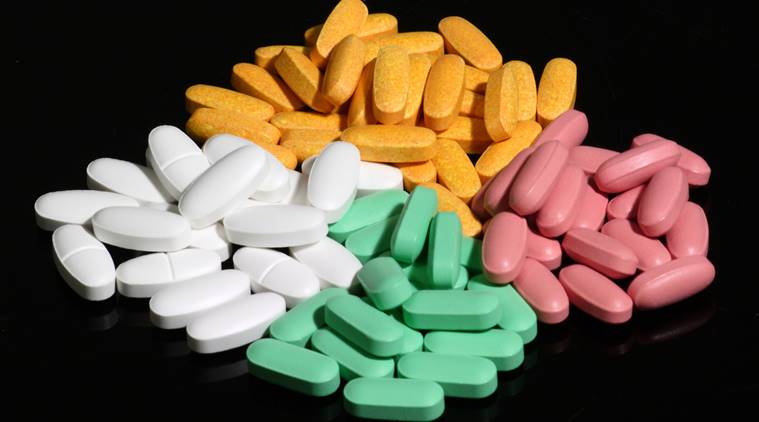 Both Iron and Folic acid tablets are prescribed to prevent iron deficiency and certain types of anaemia in the body.
India vs England 2nd Test Day 2 Live Cricket Score Streaming, Ind vs Eng Live Score: India lose Pujara, rains return

Israel bombs Gaza, Palestinians fire rockets in escalation amid truce talks

Vishwaroopam 2 movie review: The Kamal Haasan film is an incoherent mess
A student from a school run by Mumbai's civic body died Friday, a day after she consumed iron and folic tablets as part of a health initiative. While the 12-year-old's parents have alleged that she vomited blood after consuming the tablet, doctors in Mumbai have said that they are still investigating the cause of death and will be awaiting the post-mortem report.
But what are the iron and folic acid tablets that the children were given, why were they given and what are their side effects?
What is iron/ folic acid tablets?
Both iron and folic acid tablets are prescribed to prevent iron deficiency and certain types of anaemia in the body. It helps improve the immunity of the body and faster recovery from illness. In India, an estimated 56 per cent girls and 30 per cent boys in the age group 10-19 years are anaemic, according to the third National Family Health Survey.
What are the side effects of iron/folic acid tablets?
The consumption of iron tablets may cause a few minor side-effects, say doctors. When it is taken for the first time the body may find it difficult to digest it and there may be symptoms like stomach ache and nausea. Hard stools are also common after consuming these tablets. However, the side-effects aren't known to persist.
India's Weekly Iron and Folic Acid (IFA) Supplementation initiative (WIFS)
The Ministry of Health and family welfare introduced the Weekly Iron and Folic Acid (IFA) Supplementation (WIFS) programme since January 2013 under the National Rural Health Mission (NRHM). The programme is carried out in all government-aided and municipal schools across the country as well as Anganwadi Centres. It is under this national initiative that the BMC held a drive on August 6 in one of the municipal schools. The programme is currently reaching out to 13 crore school girls and boys (class VI – XII) and out-of-school adolescent girls.
How is it prescribed for pre-school and school children?
According to the World Health Organisation(WHO), if the prevalence of anaemia in preschool or school-age children is 20 per cent or higher, a public health intervention is recommended.
For school children aged between 5-12, the supplement composition is required to be around 45 mg of elemental iron in the form of tablets or capsules. The frequency of dose recommended is around one tablet per week.
For all the latest Lifestyle News, download Indian Express App